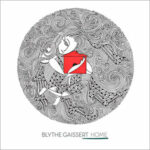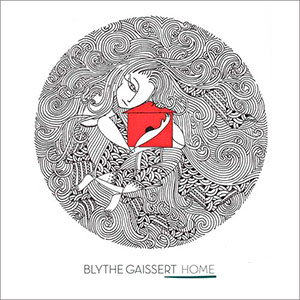 NEW YORK, NY – On May 7, 2021, Bright Shiny Things releases HOME [BSTC-0137], the solo debut album of the "dramatically powerful, vocally stunning" (Opera News) mezzo-soprano Blythe Gaissert. The album consists of eight world premiere recordings which reflect on the broader social implications of "home," including dislocation, immigration, love and mourning, all written expressly written for Ms. Gaissert by Ricky Ian Gordon, John Glover, Martin Hennessy, David T. Little, Laura Kaminsky, Mikael Karlsson, Rene Orth, and Kamala Sankaram. The opening track features lyrics by Pulitzer Prize winning librettist Royce Vavrek. The collaborative musicians on the album include Grammy®-winning & Grammy®-nominated musicians from the Attacca Quartet, Aizuri Quartet, Sybarite5, and Imani Winds. At the helm is 11 time Grammy award winning producer of the year, Judith Sherman.
---
Available for pre-order at Bright Shiny Things
---
Widely sought after as an interpreter of new work and a collaborator with a wide range of contemporary composers, Gaissert conceived the new album after realizing what a vital role "having a safe, warm and loving place to live" has played in her life. The flip side of that realization, that much of the world's population lacks that luxury and that the pandemic has only increased those numbers, was just as important, as she explains:
"We started having all of these horrific stories from the border about people trying to find a safe place to live being separated from their families, children isolated from parents. … [It] became obvious this is what I wanted to use as a theme. When I approached the composers, this resonated with them as well, both personally and in a larger social sense. … We now all, internationally, will have a different view of the word HOME forever."
As Kaminsky and Reed write: In Carne Barata, Linda Morales, her heart breaking at the loss of her family, sings an aria in despair, "…look where we are. They make us fight…" She arrives at a moment of strength with the recognition that "America is impossible without us." Our choice to include "Carne Barata" was further enhanced by the fact that Blythe, who was involved in early workshops of the opera, will be one of the three principals in the Santa Fe Opera premiere of "Hometown" in 2021.