Scores and parts of Laura Kaminsky's music are available for distribution through Bill Holab Music. A complete list of available recordings can be viewed on the Buy CDs page. Kaminsky is a BMI composer.
---
Below is a complete list of Laura Kaminsky's CDs, both as composer and producer. Please click on any "Buy CD" link to purchase. (Note: All links will direct you to an external site in a new window.)
Laura Kaminsky, Composer
Fantasy: Oppens Plays Kaminsky
 Ursula Oppens, much-honored champion of 20th- and 21st-century American piano music, celebrates her decades-long friendship and professional association with composer Laura Kaminsky on "Fantasy: Oppens Plays Kaminsky", an album of world-premiere recordings on Cedille Records. 
---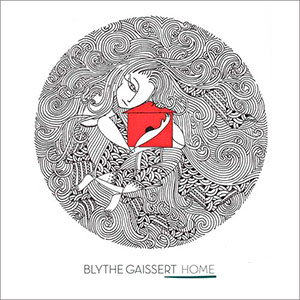 Buy CD
HOME
The solo debut album of mezzo-soprano Blythe Gaissert, that Opera News calls "dramatically powerful, vocally stunning." The album consists of eight world premiere recordings written expressly written for Ms. Gaissert by Ricky Ian Gordon, John Glover, Martin Hennessy, David T. Little, Laura Kaminsky, Mikael Karlsson, Rene Orth, and Kamala Sankaram.
---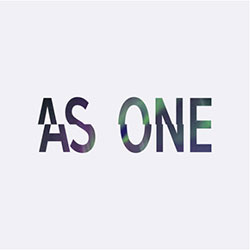 As One

As One, by Laura Kaminsky with a libretto by Mark Campbell and Kimberly Reed, performed by baritone Kelly Markgraf (Hannah before), mezzo-soprano Sasha Cooke (Hannah after) and the Fry Street Quartet. Conducted by Steven Osgood.
---
Music by Laura Kaminsky
Contents: Vukovar Trio, Ensemble Pi; Cadmium Yellow, Cassatt String Quartet; Music for Artur, Idith Meshulam, piano; Duo for cello and piano, Ensemble Pi; Transformations, Colorado String Quartet; Triftmusik, Idith Meshulam, piano; Wave Hill for violin and piano, Ensemble Pi
---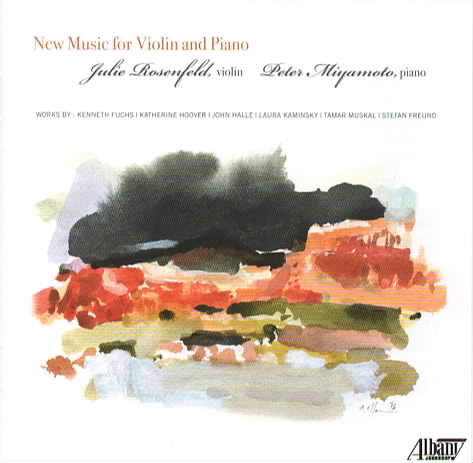 New Music for Violin and Piano

Contents: Violinist Julie Rosenfeld and pianist Peter Miyamoto. Composers include Kenneth Fuchs, Katherine Hoover, John Halle, Laura Kaminsky, Tamar Muskal, and Stefan Freund.
---
Horn Monologues
Kaminsky's BLAST is included in Horn Monologues, performed by Howard Wall (French horn, New York Philharmonic, Ruth F. and Allan J. Broder Chair) with works by Amram, Carter, Piazzolla, Raum, and others.
---
The Way Things Go
Tara Helen O'Connor, flute, and Margaret Kampmeier, piano, play new pieces by Laura Kaminsky, Randall Woolf, Steven Mackey, John Halle, Eric Moe, Belinda Reynolds, Richard Festinger. Affetto/Naxos
---
Fry Street Quartet / The Crossroads Project
Music by Laura Kaminsky, Libby Larsen
---
The Grand Canyon Project: Music for Solo Cello by Rhonda Rider
Composers: Laura Kaminsky, Marti Epstein, Howard Frazin, John Kennedy, Jeffrey Mumford, David Rakowski, Jan Swafford, Andy Vores, Dalit Warshaw
---
And Trouble Came: Musical Responses to AIDS
Composers: Laura Kaminsky, Chris DeBlasio, C. Bryan Rulon
---
Composer's Collaborative, Inc.: Soloflights
Composers: Laura Kaminsky, Andrew Violette, Robert Helps, Ursula Mamlok, David Del Tredici, Virgil Thomson, Eleanor Hovda, John Zorn, Jed Distler, Molly Thompson, Leopold Godowsky
---
Chamber Music for Voice (and a Little Jazz)
Composers: Laura Kaminsky, Richard Kassel, and Sheila Silver
---
Points of Entry – Contemporary Works for Solo Flute by American Women Composers
Composers: Laura Kaminsky, Libby Larsen, Tania Gabrielle French, Melinda Wagner, Jane Brockman
---
Laura Kaminsky, Producer
Berio: Vol. 1 – The Great Works for Voice
---
Copland: Piano Fantasy; Ives: Piano Sonata No. 1
by Sara Laimon, Charles Ives and Aaron Copland (2001)
---
Mosaic by Henry Cowell (1999)