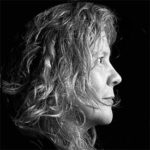 May 19th, 2020 | St. John's, Newfoundland
Opera on the Avalon's 2020 Season Launches in July with The Rock Performs, an innovative online festival, and the third installment of the New Commission Series, February by Laura Kaminsky and Lisa Moore.
In these times of isolation, Opera on the Avalon (OOTA) will continue to produce work that "resonates far beyond the province's borders" (The Telegram) … In July, Laura Kaminsky and Lisa Moore will begin workshops for the contemporary Newfoundland opera, February, based on Moore's novel of the same name. February is a powerful portrayal of the sinking of the Ocean Ranger off the coast of Newfoundland on Valentine's Day, 1982. Shifting between the past and present, it tells the story of the fictional Helen O'Mara, who lost her husband in the disaster. February explores the loneliness of grief and the importance of reconciliation with the past.