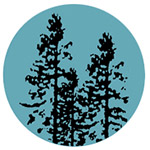 The thirteenth Seal Bay Festival of American Chamber Music, with resident ensemble, the Cassatt Quartet, has named composer Laura Kaminsky as artistic administrator. She  will moderate conversations with guest composers John Corigliano and Joan Tower after each concert, as well as lead a series of composition master classes with promising young composers who will have been selected in advance by a panel of judges.
The Seal Bay Festival will be held from July 10th – 17th, 2015 in various locations in Maine. Details about enrolling will be made available on the Seal Bay Festival website  in early spring.
This year, the Festival moves in a new direction as it explores the theme "Seeing Sound." In addition to the public concerts for which we are known, we are including master classes for composers, a visual arts workshop, and lectures by art historian Lauren Lessing of the Colby College Museum of Art. The featured guest composers this year are two of this country's eminent creative voices, the multi-award-winning John Corigliano and Joan Tower.
The featured works are quartets by Corigliano (String Quartet No. 1) and Tower ("Incandescent"), both of which will be receiving their Maine premieres; we will be performing these glorious works at the Lorimer Chapel in Waterville as guests of the Atlantic Music Festival, at the New Era Gallery on Vinalhaven, and at Belfast's Waterfall Arts.
New York City-based visual artist Rebecca Allan will lead a visual arts workshop in drawing and painting throughout the weeklong festival. Visual arts students may enroll for the full week in advance or join for one-day workshops at various locations during the week. Immersing individuals in the making of art as well as simply in its appreciation is an exciting new dimension to our music festival, and one that we believe will make for a dynamic week of creative discovery.